December 17, 2019: As much of Australia burns, now casting a smoke plume as far as New Zealand, our thoughts can't help but turn to the environment and society's need for better stewardship towards it. This month, we shine a spotlight on two NVJS articles by Evan Hamman and Madeleine Sbeghen, whose work explores the social dimensions of wetland and birdlife conservation in Japan.
**************************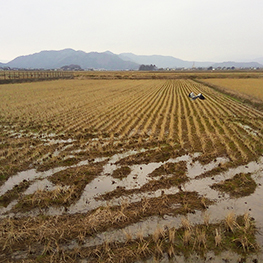 Wetland Restoration in Japan: What's Law Got to Do with It?
by Evan Hamman, NVJS 11
Hamman's paper examines Japan's national-level legal frameworks for environmental protection, shedding light on relationships with international frameworks and ground-level community NGOs. It also argues that Japan's approach to environmental management is underpinned by a "restoration ethos" born of a long history of responding to disasters.
"These examples show how Japan's environmental law dovetails with international governance frameworks while also achieving cohesion with domestic legislation (through its restoration ethos) and fostering grassroots participation and engagement (by localising the nomination of Ramsar sites, among other measures). In doing so, Japan's environmental laws have laid the groundwork for cross-sector collaboration on numerous significant nature restoration projects that have been spearheaded by local governments (often in conjunction with NGOs), are endorsed and funded by the national government, and are increasingly integrated with global environmental agreements."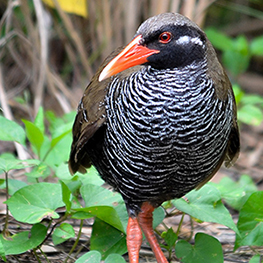 Community Engagement with Wildlife Conservation in Japan: A Case Study of an Endangered Bird, the Okinawa Rail (Hypotaenidia okinawae)
by Madeleine Sbeghen, NVJS 9
Sbeghen's paper looks at efforts to conserve the Okinawa Rail, a endangered bird species native to Okinawa that first became known to science in 1981. She highlights how conservation campaigns, and even the naming of the species itself, have linked the bird with local identity and pride. But while this strategy has seen some success so far, Sbeghen also shows that community engagement in conservation efforts is not without its challenges.
"The inextricable link between the Yanbaru Kuina and the Yanbaru forests, and the evident charismatic appeal of this species for people in the region, have served to foster a strong community regard for the species, despite the relatively short timeframe it has been in the spotlight. The communities in Yanbaru celebrate the Yanbaru Kuina not only as a distinct member of Okinawa's regional biodiversity, but also as an important symbol of cultural identity, and as a drawcard for community events and tourism. The complex socio-cultural and political history of Okinawa, which has had a bearing on the engagement of people in Okinawa with their local biodiversity, may set this case apart from conservation examples in other parts of Japan. Divisive issues such as US military base operations and development projects, which have often been intertwined with environmental conservation issues, appear to have intensified attachment to the Yanbaru Kuina and other local species."
******************************
Stay tuned for more installments of our "Spotlight" series next year.
In the meantime, Happy Summer Reading!