September 17, 2021: At last, we're excited to share our thirteenth volume, and first-ever special issue. #NVJS13 emerged from an online symposium held earlier this year, co-presented by The Japan Foundation, Sydney and the University of New England, titled "Beyond Japanese Studies: Challenges, Opportunities and COVID-19".
#NVJS13 brings together three refereed papers and two discussion papers that were developed by symposium presenters, plus three reviews of three important new works in Japanese studies.
It showcases work by emerging scholars from across the Asia-Pacific region, highlighting the interdisciplinary and transnational relevance of Japan scholarship today.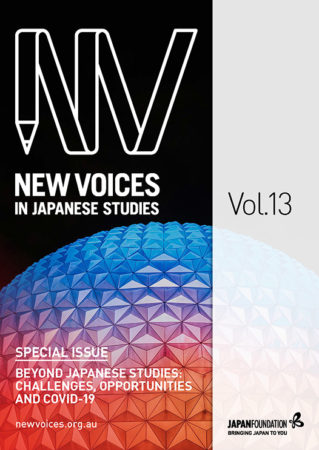 Subjects include:
transgender
law
early modern medicine
transnational histories
fieldwork in the age of COVID-19
migration
divorce
research methodologies