September 13, 2021: With our first-ever Special Issue scheduled for release this month, and with our 2021 New Voices Scholar panel coming soon, we're offering a sneak peek at one forthcoming paper linked to both of these projects.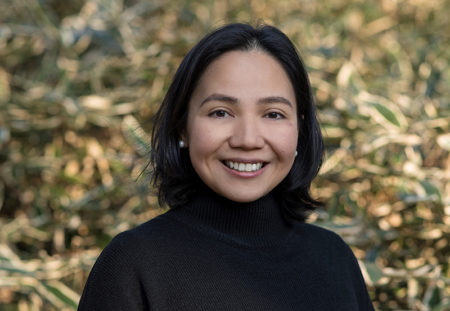 "Re-Orienting Japanese Studies with Views from the Nan'yō" is a discussion paper by Philippine historian and recent PhD graduate Maria Cynthia Barriga, who is an assistant professor at Waseda University's Global Education Centre.
The paper reflects on overlaps between Japanese imperial history and Philippine history. It highlights the importance of access to Japanese archives for postcolonial historians with a research focus on the Asia-Pacific, and also discusses how scholars focussing on the Asia-Pacific can contribute to understandings of Japan and Japanese identity.
Barriga writes: "Japan is part of a global network of constantly moving people, correspondence, goods, ideas, policies, armed forces and so forth. Seen in this light, Japan scholars have much to offer to and learn from specialists of areas with which Japan has been historically connected."
This paper builds on a presentation by Barriga at a symposium held earlier this year, titled "Beyond Japanese Studies: Challenges, Opportunities and COVID-19". The symposium aimed to connect emerging scholars across the Asia-Pacific region, providing a forum to examine the interdisciplinary potential of Japanese Studies and explore ways to increase the reach and relevance of Japan-related research.
Our forthcoming volume, #NVJS13, is a Special Issue deriving from this symposium, and we are delighted to be featuring this paper in it—all the more so because it is the first time for NVJS to showcase a Philippine perspective in its (virtual) pages.
Barriga has developed an advanced level of Japanese literacy and her research draws on Japanese archival sources as well as work by numerous Japanese scholars, including her PhD supervisor and mentor Shinzo Hayase, whose work is discussed in her paper. "[Hayase] encouraged me to openly engage him in academic discourse, and this is the first time that I'm doing so outside my thesis. We disagree on some points, but my respect for him as a historian is immense."
There is a timeliness to her work that will be especially appreciated by Philippine historians. Says Barriga: "Besides Hayase being my PhD adviser, the scholar whose perspective I used to respond to him (William Henry Scott) just celebrated his 100th birthday. Philippine Studies is taking the opportunity of this anniversary to reflect on Scott's very significant legacy this year, so it's exciting for me to contribute by taking discussion of his work into a neighbouring sphere of area studies with my forthcoming NVJS paper."
"Re-Orienting Japanese Studies with Views from the Nan'yō" is scheduled for release in September 2021, as part of the #NVJS13 'Beyond Japanese Studies' Special Issue.
Read an excerpt from "Re-Orienting Japanese Studies with Views from the Nan'yō">>
—————————————————-
Photo: © 2019 Mari Obi Photography