September 17, 2021: With the publication of #NVJS13, a big chapter in NVJS history comes to a close. We've just published our first-ever special issue, and among the many people we have to thank for this, first and foremost is the Guest Editor of this volume—the wonderful Dr Gwyn McClelland of the University of New England!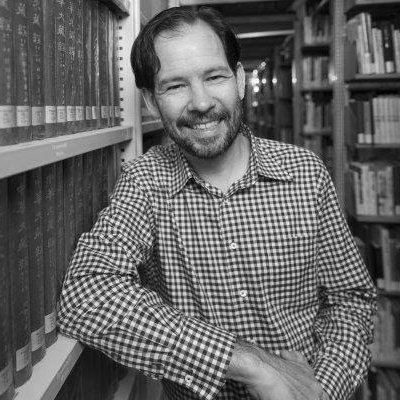 As Gwyn notes in his Introduction to #NVJS13, the idea for this special issue emerged late last year when he and our Series Editor first discussed the possibility of a symposium project. The symposium went ahead in February this year, co-presented by The Japan Foundation, Sydney and the University of New England, and titled "Beyond Japanese Studies: Challenges, Opportunities and COVID-19″.
Despite managing several milestones of his own at the same time, including a new appointment as a lecturer in Japanese Studies at the University of New England, Gwyn rose admirably to the twin challenges of both the symposium and special issue, motivated by a desire to support fellow early career scholars and offer service to the field of Japanese studies.
Not only is Gwyn the Guest Editor of this volume, he is also a contributor. The #NVJS13 special issue is rounded off by his review of the recently published Studying Japan Handbook, a landmark new publication for Japan scholars. This is Gwyn's second review for NVJS, his first being a review of the sweeping historical text Japan: History and Culture from Classical to Cool for #NVJS11. He is also without a doubt one of our most active #NVJSalumni: if you open Gwyn's author profile, you can see just how many times we've had the happy occasion to celebrate his achievements on our website to date.
We'd like to thank Gwyn for his dedication to both the symposium and this special issue, for making himself available despite the demands of academic life, and for his hard work to ensure the success of this extended project. It's been an absolute pleasure working with you, Gwyn. We wish you all the best in your academic career going forward—may your star continue to shine brightly!