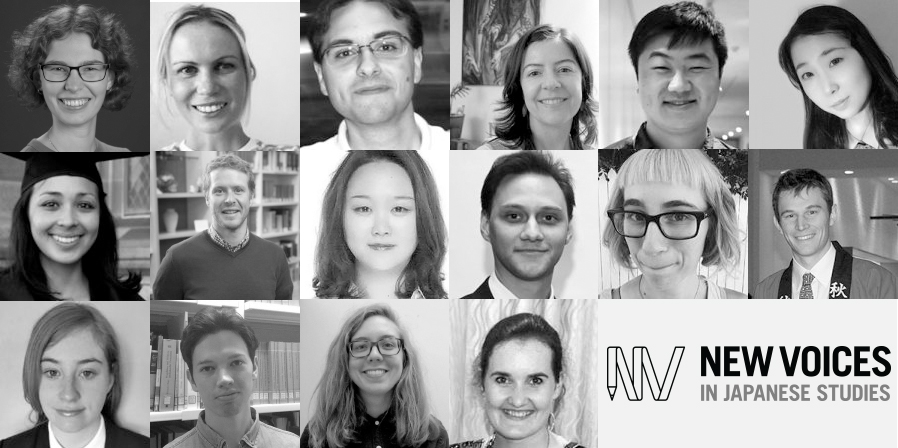 A NOTE FROM OUR SERIES EDITOR
On NVJS as a training ground for emerging academic authors. 
At New Voices in Japanese Studies, we specialise in working with new authors who are making their first (or near-first) forays into the academic publishing world. We help authors to develop publications that they can be proud of, and are careful to ensure that each author's work stands shoulder to shoulder with research of a similar calibre by other outstanding peers.
NVJS is a postgraduate journal, but that's not to say that we publish anything we receive. Like any journal, the editorial process is rigorous. Many submissions require revision even before being sent for peer review, and not all submissions make it through the review process. (Even so, if a submission doesn't make it through, we take time to explain why so that the author can reflect that feedback into the next manuscript they write.)
Ultimately, we're focused on creating end products that add incisively and credibly to scholarly debate, and read accessibly to scholars from all disciplines. All NVJS papers are double-blind peer reviewed by at least two experts in a relevant field and undergo rigorous internal review. We acknowledge that this can be particularly demanding for first-time authors, many of whom are still developing techniques for responding to feedback. However, we do it because we know that the resulting publications will be robust contributions to knowledge—in short, something that both the authors and NVJS can be proud of.
But while the editorial process is rigorous, it's also detailed, constructive and supportive: we invest a lot of time and care into our authors. When we provide feedback on a manuscript, we take a mentoring approach, explaining the nature of any problems we find and suggesting possible solutions to help authors better understand, navigate and respond to each point. We also take care to highlight the overall strengths and weaknesses of each author's writing, so that they can better understand what they're good at (sometimes even great at) and see what they need to work on going forward. Our authors tell us it's this approach that they value most about NVJS, and it's a tradition we're keen to continue.
Our vision is that our feedback, in combination with the templates we provide for things like submission, reviews and permissions requests, will combine to form a toolkit that NVJS authors can continue to use on future publication journeys. And, of course, that each author's NVJS publication will serve as a springboard to bigger and better opportunities yet to come.
(September 2018)
Comments from Recent NVJS Authors
You've heard our editors' perspective on publishing, but what do authors think about publishing with NVJS? See feedback from our authors.