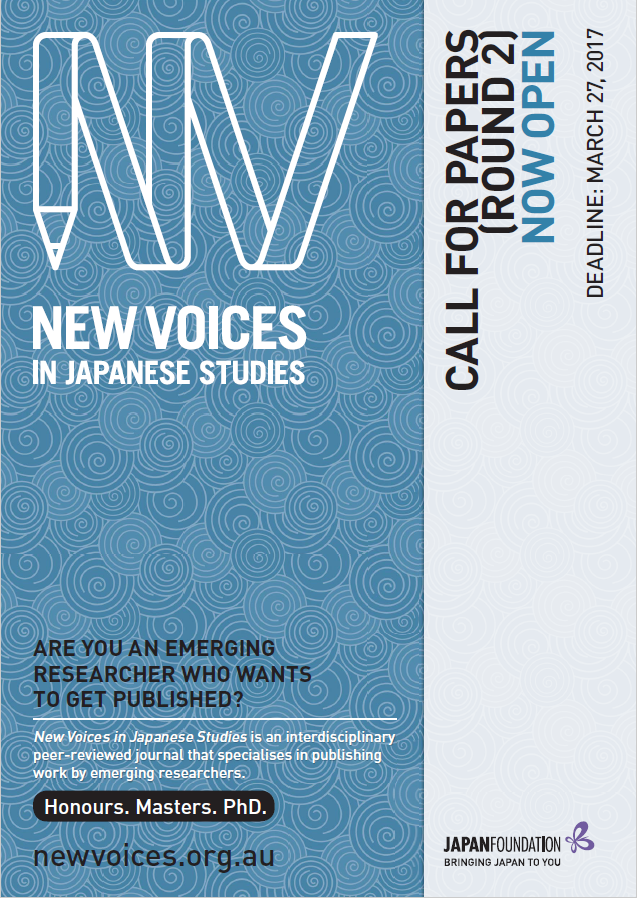 Feb 7, 2017:
Get published with NVJS!
A second round Call for Papers for NVJS Volume 9 is now open. If you're a recent graduate in or from Australia or New Zealand, take this opportunity to submit your Honours, Masters or PhD research and be published.
For more info, see our Call for Papers page.