Activating the Zone of Proximal Development of Japanese Language Learners: Language-Exchange Partnerships (LEPs) at an Australian University
In Turn 2 in Extract 4, Hiroko is explaining that Japanese students who aim to enter a university with a school recommendation sometimes have to take an examination. Hiroko, by saying '面接-があります-が形だけ?' in Turn 2, is attempting to explain that the entrance examination for the recommended students is only a matter of form and it does not have an evaluative function. Hiroko anticipated that Paul may not understand the expression, and she provides a Japanese translation by saying 'just only do that for whatever'. However, Paul admits in the stimulated recall session that her English translation in Turn 2 did not help him to understand the meaning of the phrase. To understand '面接-があります-が形だけ?', Japanese learners would need to be familiar with low-frequency words and to understand that '形だけ' means 'pro forma'. In addition, learners are expected to be familiar with the Japanese entrance examination system. Given the complexity of the expression, Hiroko should have more explicitly defined the meaning and have provided concrete examples in the subsequent turn. The assistance Hiroko provided in Turn 2 could be contingent, because she immediately switched back to English, but it is not graduated because her explanation is not explicit enough for Paul's fluency level.
At the end of Turn 6, Hiroko indeed briefly paraphrases the phrase of '形だけ' as 'W大 学がじゃ::: 簡単なテストをして (+) 面接をして (+) で入りました (W university had conducted a very simple test and an interview with my friend (and she) entered (W university))'. However, the stimulated recall session with Paul indicated that Paul did not understand the meaning of the paraphrase in Turn 6, either. This example provides an important pedagogical insight that more concrete and explicit explanation should be provided if the expressions are beyond the ZPD of the Japanese language learner. Extract 4 also indicated that language assistance given after a long interval from the original interaction is less likely to be recognised as language assistance by Japanese-language learners. Thus, it is important for Japanese native speaker participants to carefully adjust the level of language assistance according to their learner interlocutors. In cases where Japanese native speaker participants identify that intervening pedagogically is more valuable than maintaining the flow of their interactions, they should provide language assistance within a shorter interval from the original interaction. Such language assistance allows Japanese language learners to easily relate the given language assistance to the original interaction and learn effectively from the assistance.
Conclusions
Employing Vygotsky's concept of the ZPD and assistance from experts to novices in LEPs,52 this study examined how interactions in LEP sessions between Japanese native speakers and Japanese language learners can create learning opportunities for Australian learners of Japanese. Aljaafreh and Lantolf53 assert that assistance to learners should be graduated, contingent and dialogic. Consistent with Aljaafreh and Lantolf 's conditions, this study also established that Japanese native speaker participants can tactically provide language assistance within the ZPD of Japanese language learners by accurately assessing the level of their interlocutors' ZPD. They can do so by starting from minimum assistance and negotiating the level of assistance with their learner partners, and by withdrawing assistance as soon as Japanese language learners show signs of self- regulation. As to factors that Japanese native speakers use to accurately evaluate the level of Japanese language learners' ZPD, this study identified that the unique learning contexts in LEPs contribute to the accuracy. In one-on-one learning environments, Japanese native speakers can carefully observe and analyse their interlocutors' fluency levels. In addition, the informality of LEPs enables the participants to flexibly negotiate their topic of conversation and share their course assignments and learning materials. Consequently, such unique learning contexts as LEPs allow Japanese native speakers to accurately assess the ZPD of Japanese learners, and provide the appropriate level of language assistance. In addition, this study also revealed an important skill that LEP participants should develop to provide or receive language assistance to activate the ZPD of the Japanese-language learner: negotiation. As seen in Turn 3 of Extract 2, Japanese native speakers may wrongly assume that Japanese language learners understand an ongoing interaction. Therefore, it is important for Japanese language learners to honestly and overtly indicate their need for language assistance to their native speaker interlocutors, and actively negotiate the level of assistance they wish to obtain from their Japanese native speaker partners.
The findings of this study suggest significant pedagogical implications for improving learning processes and learning outcomes in LEPs. Although this study demonstrates that LEPs serve as opportunities for Japanese language learners to practice Japanese and receive language assistance in their ZPD from Japanese native speakers, not all interactions benefit Japanese language learners, as seen in Extract 4. In particular, some LEP participants have no prior experience of participating in LEPs; consequently, they may struggle to find topics, have difficulties sustaining their ongoing interactions, or be unsatisfied with their learning experiences in LEPs.54Given the fact that LEPs are new learning experiences for some participants, universities should pedagogically intervene to enhance the quality of interactions and learning processes in LEPs.
With regard to pedagogical intervention, Voller and Pickard55 provide useful insights for improving interactions in LEPs. Voller and Pickard identified lack of learning organisation as a cause of unsuccessful learning experiences in LEPs, quoting their participants' complaints that their interlocutor did not teach, but just chatted with them. Such dissatisfaction may emerge from the learners' strong belief that error correction is evidence of teaching, or from their high expectation of corrective feedback from their partners in LEP sessions. However, given the social aspects of LEPs, it can be difficult for Japanese native speakers to provide a large degree of error correction.56 As for solutions, universities can explain to new participants in LEP orientation sessions the dual functions of LEPs, and encourage them to practice selective correction for serious errors. Moreover, problems with the learning organisation can be attributed to the participants' limited learning experiences in LEPs. As seen in Extract 4, the explanation skills of Japanese native speakers significantly impact on the comprehension of their learner interlocutors. Therefore, universities should provide prior and ongoing training so that new participants can continuously develop their interaction skills. They should encourage them to analyse how experienced participants interact tactically, share problems they encounter in LEPs, and discuss what they wish their partners to gain from the LEP sessions. Finally, Voller and Pickard57 assert that participants should provide feedback to their partners about the extent to which their language has improved. In their research, participants were not satisfied with their mastery of the target language. Given that LEPs are an informal learning context with no formal lesson structure and examination, participants may not be able to easily confirm their learning progress in LEPs. Therefore, universities can set up systems so that LEP participants can reflect on their learning experiences in LEPs, share them with other participants, and provide feedback about language development to their partners on a regular basis.
This study was a two-month case study conducted at an Australian university. The author conducted the study as a partial requirement for a four-month research subject in a Masters course. The limitations of the study are the small size of the research sample and the short research period; therefore, it is ill-advised to generalise the findings of this study to other learning contexts. However, this study clearly highlights that LEPs have the potential to increase learning opportunities for Japanese language learners studying in foreign language environments to practice and learn Japanese from Japanese native speakers. Given the fact that the participants had not experienced LEP sessions prior to this study (except for Sutono), and that the participants conducted LEPs with the same partner for only two months, their interactions in LEPs and perceptions of their learning experiences are likely to change in the long term. Therefore, it would be worthwhile to conduct longitudinal studies that trace how participants' language fluency, interactions in LEPs and perceptions of their learning experiences change over time.
Acknowledgement
I would like to express my gratitude to the four participants who devoted their time to this study and provided significant insight into LEPs. I am also grateful for the helpful suggestions and comments from my supervisor, Ms. Yano; Dr. Matthew Piscioneri of the Faculty of Arts, Monash University; and the peer reviewers for this publication.
Reference List
Aljaafreh, A. and Lantolf, J. P., 'Negative Feedback as Regulation and Second Language Learning in the Zone of Proximal Development', The Modern Language Journal, vol. 7, no. 4 (1994), pp. 465-483,
http://dx.doi.org/10.1111/j.1540-4781.1994.tb02064.x
de Guerrero, M. C. M. and Villamil, O. S., 'Activating the ZPD: Mutual Scaffolding in L2 Peer Revision', The Modern Language Journal, vol. 81, no. 1 (2000), pp. 51-68,
http://dx.doi.org/10.1111/0026-7902.00052
Gass, S. and Mackey, A., Stimulated Recall Methodology in Second Language Research (Malden: Blackwell, 2000).
Horiuchi, M., 'Gakubu ryūgakusei shien jisshi hōkoku, nihongo pātonā katsudō: Ryūgakusei to ukeire gakusei to no ryōkōna yūjin kankei keisei wo mezashite' [学部留学生支援実施報告、日本語パートナー活動:留学生と受け入れとの良好な友人関係形成を目指して], Kanda University of International Studies.Retrieved 11 October 2012, from http://www.kuis.ac.jp/icci/publications/pj_results/ssp/04-2_horiuchi.pdf
Kawamura, Y., 'Intānetto jō de riyō kanōna bunshō no nan'ido sokutei shisutemu no kaihatsu [インターネット上で利 用可能な文章の難易度測定システムの開発], Yōroppa Nihongo Kyōiku [ヨーロッパ日本語教育], vol. 16 (2012), pp. 194-198.
Kawamura, Y., 'Goi chekkā wo mochiita dokkai tekisuto no bunseki' [語彙チェッカーを用いた読解テキストの分析], Kōza Nihongo Kyōiku [講座日本語教育], vol. 34 (1999), pp. 1-22.
Little, D. and Brammerts, H., 'Tandem Language Learning via the Internet and the International E-Mail Tandem Network', occasional paper (Dublin: Trinity College, Centre for Language and Communication Studies, 1996).
Mackey, A. et al., 'How Do Learners Perceive Interactional Feedback?', Studies in Second Language Acquisition, vol. 22, no. 4 (2000), pp. 471-497,
http://dx.doi.org/10.1017/S0272263100004022
Markee, N., Conversation Analysis (Mahwah: Lawrence Erlbaum Associates, 2000). https://doi.org/10.4324/9781410606471.
Masuda, Y., 'Negotiation of Language Selection in Language Exchange Partnerships', in Marriott, H. et al. (eds.), Learning Discourse and the Discourses of Learning (Clayton: Monash University ePress, 2007), pp.  16.11-16.18.
Matsumoto, K., 'Kaiwa pātonā handobukku no sakusei to kaitei: Ryūgakusei to nihonjin gakusei no kōryū—ibunka rikai sokushin no ikkan to shite' [会話パートナーハンドブックの作成と改訂:留学生と日本人学生の交流~異文化理解促進の一環として~], Journal of International Student Centre Nagasaki University [長崎大学留学生センター紀要], vol. 12 (2004), pp. 27-39.
Matsumoto, K., 'Kaiwa puroguramu: Ryūgakusei to nihonjin gakusei no sōgo rikai ni mukete' [会話プログラム:留学生と日本人学生の相互理解に向けて], Hiroshima Daigaku Ryūgakusei Sentā Kiyō [広島大学留学生センター紀要], vol. 11 (2001), pp. 79-93.
Mimaki, Y.  et al., 'Nihongo gakushūsha to nihongo kyōryokusha ni yoru sōgo katsudō: Nihongo pātonā dōnyū'  [日本語学習者と日本語協力者による相互活動:日本語パートナ導入], Ōsaka Daigaku Ryūgakusei Sentā Kenkyū Tabunka Shakai to Ryūgakusei Koryū [大阪大学留学生センター研究多文化社会と留学生交流], vol. 3 (1999), pp. 101-119.
Monash University, 'Find Out More about the Language Exchange Program: What Students Say about the Program'. Retrieved 12 October 2012, from http://www.monash.edu.au/health-wellbeing/get-involved/more-about-language-exchange.html.
Morris, F. A. and Tarone, E., 'Impact of Classroom Dynamics on the Effectiveness of Recasts in Second Language Acquisition', Language Learning, vol. 53, no. 2 (2005), pp. 325-368,
http://dx.doi.org/10.1111/1467-9922.00219
Muraoka, T. and Mimaki, Y., 'Ōsaka daigaku toyonaka kyanpasu ni okeru nihongo pātonā no tokusei to katsudō: 1999 nendai ichigakki no jissen hōkoku oyobi kōsatsu' [大阪大学豊中キャンパスにおける日本語パートナーの特性と活動:1999 年第一学期の実践報告および考察], Ōsaka Daigaku Ryūgakusei Sentā Kenkyū Tabunka Shakai to Ryūgakusei Koryū [大阪大学留学生センター研究多文化社会と留学生交流], vol. 4 (2000), pp. 55-65.
Nagami, M., 'Tomodachi to no kaiwa to daini gengo gakushū wa ryōritsu suru ka: L1 shiyōsha to L2 shiyōsha no kaiwa ni okeru teisei to hatsuwa enjo' [友達との会話と第二言語学習は両立するか:L1 使用者とL2使用者の会話における訂正と発話援助], Handai Nihongo Kenkyū [阪大日本語研究], vol. 17 (2005), pp. 27-58.
Nassaji, H. and Swain, M., 'A Vygotskian Perspective on Corrective Feedback in L2: The Effect of Random Versus Negotiated Help on the Learning of English Articles', Language Awareness, vol. 9, no. 1 (2000), pp. 34-51,
http://dx.doi.org/10.1080/09658410008667135
Nishioka, H., 'Language Assistance in Japanese-English Language Exchange Partnerships (LEPs)', Monash University Linguistics Papers, vol. 6, no. 2 (2009), pp. 65-81.
Nunan, D., Research Methods in Language Learning (Cambridge: Cambridge University Press, 2007).
Olsson, M., 'Intelligibility: A Study of Errors and their Importance' (Department of English, Gothenburg University: Gothenburg, 1972).
Stoller, F. L. and Hodges, R., 'Examining the Values of Conversation Partner Programs', Applied Language Learning, vol. 6, nos. 1 & 2 (1995), pp. 1-12.
Takeuchi, O., Yori yoi gaikokugo gakushūhō wo motomete: Gaikokugo gakushū seikōsha no kenkyū [よりよい外国語学習法を求めて:外国語学習成功者の研究] (Tokyo: Shōhakusha, 2003).
The University of Adelaide, 'Language and Cultural Exchange Program'. Retrieved 12 October 2012, from http://www.international.adelaide.edu.au/support/lcep/
The University of New South Wales, 'Language and Conversation Skills'. Retrieved 12 October 2012, from http://www.internationalstudent.unsw.edu.au/development/language.html.
Voller, P. and Pickard, V., 'Conversation Exchange: A Way Towards Autonomous Language Learning', in Pemberton, R. (ed.), Taking Control: Autonomy in Language Learning (Hong Kong: Hong Kong University Press, 1996), pp. 115-131.
Vygotsky, L. S., Mind in Society (London: Harvard University Press, 1978).
Wertsch, J. V., Vygotsky and the Social Formation of Mind (Cambridge: Harvard University Press, 1985).
Wertsch, J. V., 'The Zone of Proximal Development: Some Conceptual Issues', in Rogoff, B. and Wertsch, J. V. (eds.), Children's Learning in the Zone of Proximal Development (San Francisco: Jossey-Bass, 1984), pp. 7-18,
http://dx.doi.org/10.1002/cd.23219842303
Wertsch, J. V., 'From Social Interaction to Higher Psychological Processes: A Clarification and Application of Vygotsky's Theory', Human Development, vol. 22, no. 1 (1979), pp. 1-22,
http://dx.doi.org/10.1159/000272425
Wertsch, J. V. and Hickmann, M., 'Problem Solving in Social Interaction: A Microgenetic Analysis', in Hickmann, M. (ed.), Social and Functional Approaches to Language and Thought (Orlando: Academic Press, 1987), pp. 251-266.
Wilson, A. H., 'Conversation Partners: Helping Students Gain a Global Perspective through Cross-cultural Experiences', Theory in Practice, vol. 32, no. 1 (1993), pp. 21-26,
http://dx.doi.org/10.1080/00405849309543568
Woodin, J. 'Tandem Learning as an Intercultural Activity', in Byram, M. et al. (eds.), Developing Intercultural Competence in Practice (Clevedon, England: Multilingual Matters, 2001) pp. 189-202. https://doi.org/10.21832/9781853595356-014.
Yorozu, M., 'Interaction with Native Speakers of Japanese: What Learners Say', Japanese Studies, vol. 21, no. 2 (2001), pp. 199-213,
http://dx.doi.org/10.1080/10371390120074363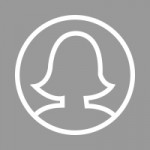 Hiromi Nishioka
Monash University
Hiromi Nishioka is a lecturer at Busan Institute of Science and Technology. She has taught Japanese as a foreign language at universities and language schools in Japan, Korea, Taiwan and Australia. She holds an MA in Applied Japanese Linguistics from Monash University, awarded in 2008, and an MA in Applied Linguistics from Macquarie University, awarded in 2011. This paper is a part of a research project she conducted while studying at Monash University. Currently, she is working towards her PhD degree at Pusan National University. Her current research interest is computer- mediated communication (CMC), especially digital storytelling and language learning with technology.