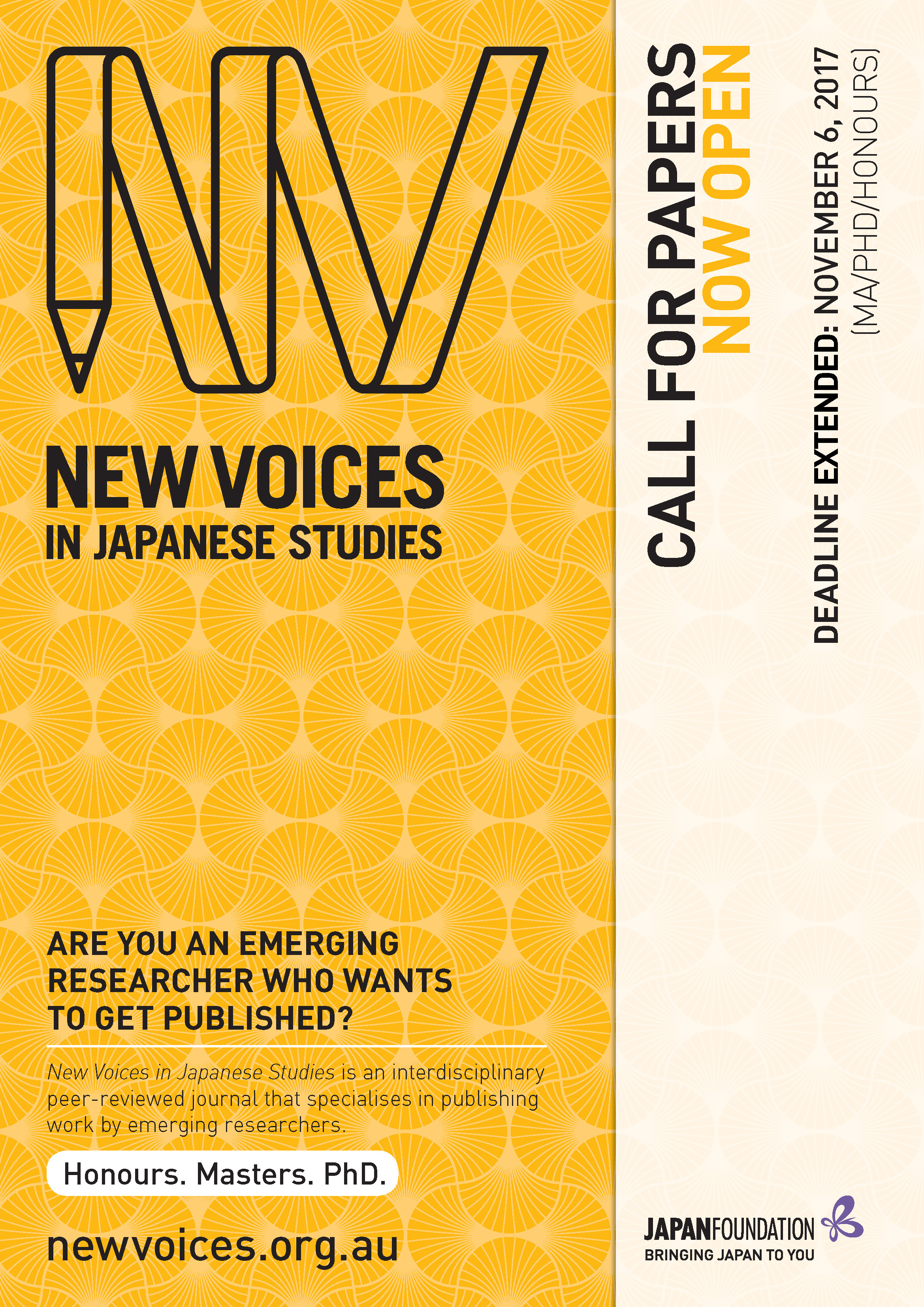 Oct 17, 2017:
MA & PhD Call for Papers deadline extended
The Call for Papers deadline for Masters and PhD students for NVJS Volume 10 has been extended to November 6, so there's still time if you're looking to be published in 2018. If you're a recent graduate in or from Australia or New Zealand, we'd love to consider your research for publication in our next volume.
For more info, see our Call for Papers page.
Have a question? Email us at newvoices (AT) jpf.org.au.