Gairaigo in Japanese Foreign Language Learning: A Tool for Native English Speakers?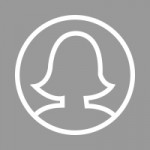 Niamh Champ
The University of Queensland
Niamh Champ was born and raised in Queensland and has had a keen interest in second language learning and culture from a young age. At the University of Queensland, she pursued her interest in second language learning and teaching, completing a Bachelor of Arts majoring in Japanese and French (Honours in Japanese), and a graduate Diploma in Education (secondary). She is a registered teacher with the Queensland College of Teachers and a qualified ESL teacher who would like to further her research in the domain of SLA.