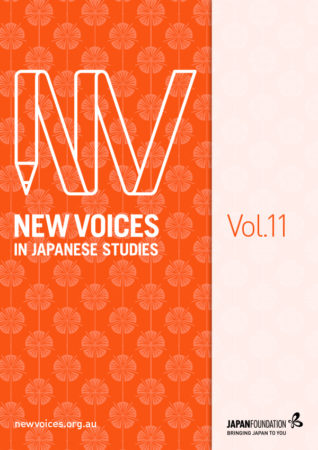 Volume 11
Guest Editor: Emma Dalton
Published July, 2019
ISSN 2205-3166
https://doi.org/10.21159/nvjs.11
© The Japan Foundation, Sydney, 2019

In Japan, the population of Muslim residents is estimated to be only around 170,000; however, the number of Muslims visiting or living in Japan is expected to increase in the future. There have been some studies to date focusing on the development of Muslim communities in Japan, but there has only been limited discussion of perceptions of Islam and Muslims in Japan. In this article, I explore perceptions of Islam and Muslims by analysing incidences of official surveillance of Muslims in Japan, displays of anti-Islamic sentiment by ultra-conservative activists, and newspaper articles about Muslims in Japan. Following the recent influx of Muslim refugees into Europe, some European countries have experienced a rise in Islamophobia, while other countries have seen a rise in negative attitudes towards Muslims in the wake of terrorist incidents attributed to Islamic groups. Based on my analysis of media representations of Muslims in Japan, I consider how Islam and Muslims living in and coming to Japan are perceived, and explore the rationales behind these perceptions. In conclusion, I argue that Japan is showing a rising interest in Muslims as visitors or tourists, and that there is little evidence to indicate increasing negative attitudes towards them. In Japan's case, rather than inciting violence or hate speech, I contend that a recent rise of national pride in Japanese hospitality has encouraged Japanese people to be more welcoming to Muslims. I also provide an overview of the historical background and current situation of Muslims living in Japan to address the lack of English-language scholarship in this area. 
Policymakers in Japan have adopted a discourse to link the Tokyo 2020 Olympics to the recovery of Japan's northern Tohoku region following the March 2011 triple disaster (3.11). This discourse has created a dissonance between 3.11-affected communities, policy-makers and wider Japan. To understand this dissonance, this article explores the implicit agendas behind Japan's Olympics efforts (such as positioning sports as a facilitator and symbol of recovery), its Cool Japan initiative (as a nation-branding and nation-building strategy) and other actions (such as labelling the 2020 event the Reconstruction Olympics'). It then analyses the opinions of people from affected areas, gathered through interview research and from popular media, to demonstrate that the use of recovery rhetoric to promote the Olympics  is being poorly received among some in 3.11-affected communities.  Community concerns circle around availability of construction resources as well as the fact that recovery is not yet complete. This article  contends that the events of 3.11, combined with the pursuit of the Olympics, has effected changes in the social imaginary and in regional ideas of belonging among 3.11-affected communities.
Decades of destruction, land reclamation and pollution have wreaked havoc upon Japan's wetland environments. The government has responded by implementing new laws and policies that seek to reverse the declines by encouraging the involvement of the local community and NGO sector. At the same time, the government has also engaged with international and regional frameworks such as the Ramsar Convention and the East Asian-Australasian Flyway Partnership. This paper explores the interrelationship between Japanese law, international law and a restoration ethos' in Japan. It argues that the Japanese government's desire to restore the natural environment is ably supported by a legislative and policy framework which draws upon best practice in collaborative governance. By focusing on wetland restoration, the paper sheds light on the connections between local, national and international stakeholders. Wetlands provide important habitat for biodiversity (especially birdlife) as well as filtration and sediment control, and act as a natural buffer against disasters. Japan appears well-placed to reverse the declines in wetland health, though more needs to be done to reconnect with traditional socio-ecological landscapes such as satoumi and satoyama.
This article aims to examine the role of social media in disaster communication and its potential to foster a sense of communal belonging through shared emotional connection, using the case study of the 3.11 disaster in Japan. The 2011 triple disaster had profound implications for new interactions among individuals, as the earthquake not only brought destruction to the surrounding environment, but also reconfigured many people's sense of place, security and communal belonging. I argue that, in a post-disaster context, social media had substantial implications for individuals' perceptions of belonging to local and regional communities, as it introduced new dimensions and forms of interaction among individuals, regardless of temporal and spatial barriers. Qualitatively approached, this study examines the evolving potential of social media to serve as space where individuals can experience and express closeness in time of crisis, creating and maintaining new forms of affective communities in digital space. Based on in-depth interviews and social media data from Japan that relates to the 3.11 disaster, this article sheds light on how social media can enable users to experience a sense of belonging to local, regional and global communities through multi-level interaction with similar others.