2020 New Voices Scholars
This year, three New Voices Scholars have been selected to present their work in a New Voices Scholar panel at the Asian Studies Association of Australia (ASAA) Conference, July 6-9, at the University of Melbourne. For details, see our recent news page.
Panel: 'New Voices in Japanese Studies'
Chair: Alexander Brown (Guest Editor, NVJS 12)
*Date and time information will be made available closer to the date.
Last updated 20/01/2020
2019 New Voices Scholars
We'll be supporting three New Voices Scholars to present their work in a New Voices Scholar panel at the Japanese Studies Association of Australia (JSAA) 2019 Conference at Monash University, July 1-4.
Panel: 'New Voices in Japanese Studies'
Tuesday, July 2, 3:30pm-5:00pm
Session 3:2, Room H2.37
Chair: Emma Dalton (Guest Editor, NVJS 11)
*In case of last-minute changes, please consult the conference program on the JSAA website.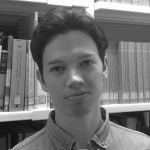 Daniel J. Wyatt is a PhD candidate at Kyushu University, Japan. He researches translation practices and the sociocultural systems that influenced the production of knowledge in late 19th- early 20th-century Japan.
"What the popularity of the shōjō in Meiji Japan reveals is a much broader and persistent fascination with animal figures in the pursuit of scientific knowledge […]. Engagement with the animal kingdom … enabled the Meiji citizen to enrich their understanding of their expanding world and Japan's place in it."
Daniel's paper, "Creatures of Myth and Modernity: Meiji-Era Representations of Shōjō' (Orangutans) as Exotic Animals", was published in NVJS9.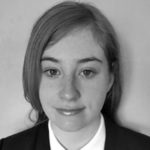 Shannon Whiley graduated from the University of Queensland in 2015 with a degree in Asian Studies and Japanese (Honours). Her research interests include Japanese-Australian history.
"Despite the prevalence of racism within the government and greater Australian community towards Japanese immigrants and their descendants during World War II, evidence shows that Nikkei-Australians did assimilate, and that their local communities accepted them."
Shannon's paper, "The Experiences of Nikkei-Australian Soldiers During World War II", was published in NVJS10.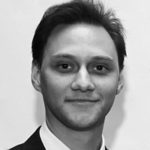 Daniel Flis graduated from Murdoch University with Honours in Asian Studies. He is now a post-graduate research student at Waseda University, studying gender representation in Japanese manga.
"The shōnen [manga] framework restricts the genre's capacity to represent gender performances in two key ways: by inviting the male gaze, and by portraying female characters as 'Good Wife, Wise Mother' archetypes. In doing so, it ensures that shōnen manga appeals to its male readership through narratives rooted in hegemonic masculinity."
Daniel's paper, "Straddling the Line: How Female Authors are Pushing the Boundaries of Gender Representation in Japanese Shōnen Manga", was published in NVJS10.
2018 New Voices Scholar
Due to publication timelines for NVJS 10, the New Voices Scholar program is on temporary hiatus in 2018. The program will resume in 2019 for the Japanese Studies Association of Australia (JSAA) conference at Monash University.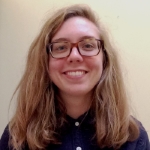 "If conservation is approached from a biocultural perspective, efforts to conserve species should acknowledge the local and wider human context by engaging with communities and, where possible, incorporating cultural values to achieve the post effective outcome for that species, as well as for people in the region."
2016 New Voices Scholars
Geraldine Carney and Ross Tunney were selected as the inaugural New Voices Scholars. Geraldine and Ross will present their work at the 2016 Asian Studies Association of Australia (ASAA) conference, July 5-7 at Australian National University.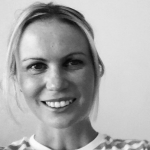 "Social media helps to fill a void left by a legal system which has not yet adapted to meet the needs of a changing and internationalised form of family."
"The indelible connection to 'reality' within photographs is what makes them such persuasive documents; the reality depicted, however, can be unreliable, deceptively simple, or both; this makes the task of analysing them particularly important."
Ross Tunney is a final-year PhD candidate at the University of Tasmania. His research centres on post-war Japanese documentary-style photography. His NVJS article is titled, "Imaging the Rural: Modernity and Agrarianism in Hiroshi Hamaya's 'Snow Land' Photographs", and was published in Vol. 7 (July 2015).
Ross will present a related paper titled "Okinawa as Microcosm: Japan, Modernity, and America in the Post-war Photography of Tōmatsu Shōmei" at ASAA on Tuesday, July 5 in Panel 2, Contemporary Literature and Media.