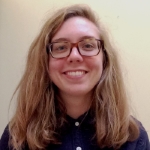 "If conservation is approached from a biocultural perspective, efforts to conserve species should acknowledge the local and wider human context by engaging with communities and, where possible, incorporating cultural values to achieve the post effective outcome for that species, as well as for people in the region."
Madeleine is currently studying towards a Master of Environment at the University of Melbourne. Her case study on community engagement with wildlife conservation in Japan, with particular attention to the case of the Okinawa Rail, will be published in the upcoming edition of NVJS.
 Madeleine will present research based on her submission to NVJS Vol. 9 (due for publication June 2017) on Wednesday, June 28, during the poster presentation session at the JSAA conference.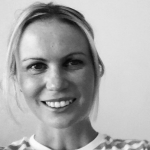 "Social media helps to fill a void left by a legal system which has not yet adapted to meet the needs of a changing and internationalised form of family."
"The indelible connection to 'reality' within photographs is what makes them such persuasive documents; the reality depicted, however, can be unreliable, deceptively simple, or both; this makes the task of analysing them particularly important."
Ross Tunney is a final-year PhD candidate at the University of Tasmania. His research centres on post-war Japanese documentary-style photography. His NVJS article is titled, "Imaging the Rural: Modernity and Agrarianism in Hiroshi Hamaya's 'Snow Land' Photographs", and was published in Vol. 7 (July 2015).
Ross presented a related paper titled "Okinawa as Microcosm: Japan, Modernity, and America in the Post-war Photography of Tōmatsu Shōmei" at ASAA on Tuesday, July 5 in Panel 2, Contemporary Literature and Media.